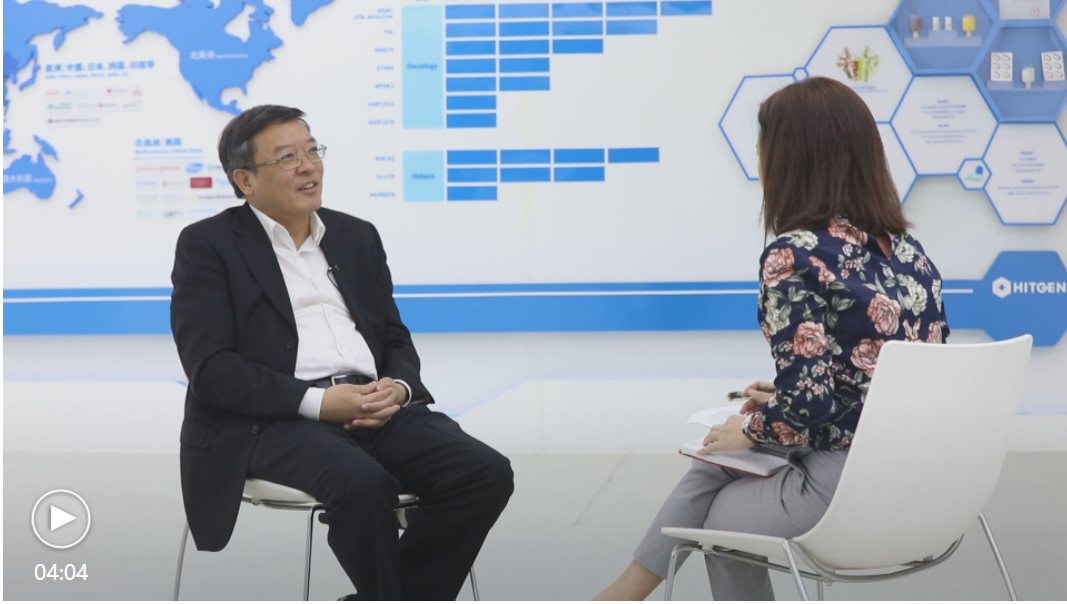 CGTN, By Wei Lynn Tang
It may take years more to find out if drugs discovered with DNA encoded chemical libraries (DELs) succeed at the clinical trial stage, but companies within this space are upbeat and are investing for the long-run.
One of them is HitGen Inc., a Chengdu-based biotechnology company that has listed on China's Science and Technology Innovation Board on April 16, raising some 118 million U.S. dollars.
According to the company's listing prospectus, 75 percent of its listing net proceeds will be used for a new molecular design, construction, and application platform construction project, with the remaining funds for a new drugs research and development project.
Li Jin, chairman and CEO of HitGen, said the company's top priority is to continue to invest in its core technology – the DEL technology – to make progress in its drug discovery programs.
"We already have programs in [Phase 1 of] clinical trial, many in the preclinical stage, we want to progress them gradually one by one into a clinical trial, and that requires funding," said Li, who owns 20.4 percent in HitGen, making him the company's largest shareholder.
Liao Qingyang, an analyst covering the medical sector at Capvision, a global primary research platform, said there are presently several companies globally that provide mature external DEL services. This includes Nuevolution (which has been acquired Amgen in May 2019), HitGen, X-Chem, WuXi AppTec.
"Because of the novelty and high screening efficiency of DEL technology, several large preclinical CROs in China are trying to develop this technology," Liao told CGTN over the phone.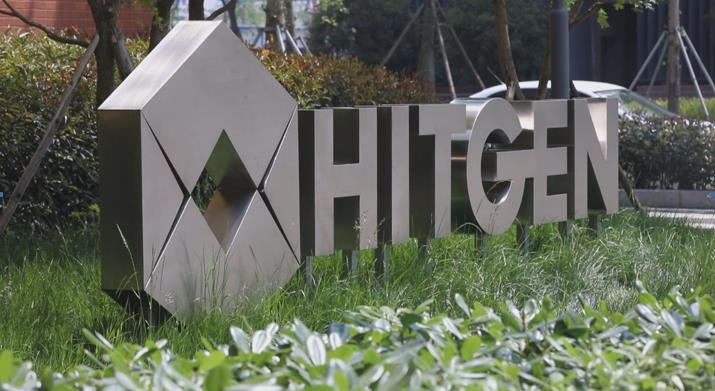 HitGen Inc. was listed on April 16 on China's Science and Technology Innovation Board. /CGTN
"The application of DEL technology is expected to improve the efficiency of small molecule drug discovery and reduce drug development costs. It will also bring about new options for new drug R&D," Liao added.
Currently, in the field of drug discovery, the main screening methods include traditional methods based on known active compounds, high-throughput screening, and then there's the DEL technology.
"Major big-pharma, biotech and scientific research institutions have begun to use DEL technology to discover preclinical candidate compounds (PCCs). Among them, GSK, the first MNC to apply this technology, has three compounds that have been screened by DEL technology that have entered to Phase II clinical trial," Liao said.
Risk: DEL technology still maturing, no drugs in the market yet
Developing a drug can take up to 10 years or more – from target identification up until the drug is launched in the market.
From the perspective of risk, Liao cautioned that there are no drugs discovered with DEL technology in the market yet.
"This is because the [rapid] development of DEL technology hasn't been around for long," he explained, adding that DEL technology still needs to further prove itself in the field of drug discovery.
"According to the statistics of 66 preclinical candidate compounds from 2016 to 2017, the results show that the proportion of PCCs discovered by DEL technology currently accounts for only one percent," Liao said.
"But in the past two years, as technology has further matured and commercialized, the promotion of this technology is expected to increase rapidly."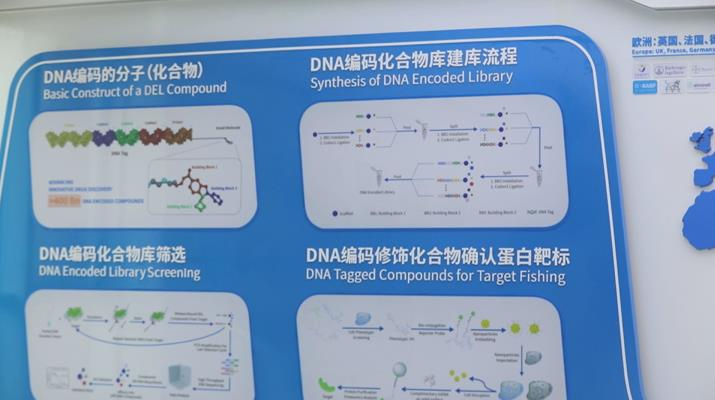 Analysts: DNA encoded chemical libraries is expected to improve the efficiency of small molecule drug discovery. /CGTN
HitGen has collaborated with global pharmaceutical companies to help them discover and develop new medicines. Most recently, it signed licensing agreements with Mitsubishi Tanabe Pharma Cooperation, Kaken Pharmaceutical, and Janssen Biotech – one of the Janssen Pharmaceutical Companies of Johnson & Johnson.
The company has under its belt 400 billion molecules and plans to up this to one trillion by the end of 2020. Chairman Li said quantity does not determine everything.
"One of the characteristics of this technology is the number of molecules but provided they are good molecules. If you have loads of not good molecules, having a big number is not useful," he said.
"So while increasing the number of molecules to one trillion, we will also continue to improve the chemical novelty, develop ability, physical, chemical properties of the molecules, quality of molecules, as well as screening process. That's one of the development plans to continue to strengthen our core technology."
Analyst Aaron Liao cautioned there are no drugs discovered with DEL technology in the market yet, as the development of DEL technology hasn't been around for very long. /CGTN
Analysts positive on China's medical industry
Chen Jiahe, chief investment officer at Novem Arcae Technologies, said this DEL technology industry might be too specialized for ordinary investors.
But he remains upbeat about China's medical industry overall.
"If you look at 20 years ago, China's per capita GDP is only 1/20 perhaps of the U.S. At that time China cannot take the outsourcing orders from the U.S. medical industry, we are just too far away from them," he told CGTN over the phone.
"Nowadays, China's per capita GDP is 1/6 of the U.S., and if you talk about the purchasing power parity, it's about 1/3 of the U.S., that means China has been able to take a lot of outsourcing jobs from the U.S. medical industry. So the gap between China and the U.S. medical industry has been narrowed."
HitGen currently derives 90 percent of its revenue from overseas and the U.S. region.
When asked on China-U.S. trade frictions, and how it would impact HitGen's business, Li said this is a reflection of global trends.
"So far, if you look at the pharmaceutical industry worldwide, especially when it comes to innovative R&D investments, it has been mostly concentrated in the U.S. and Europe, Japan, Korea, and China. Because our technology supports innovative drug discovery, hence it reflects that distribution," he said.
"[But] China has been promoting, investing, and supporting innovative drug discovery in the last few years, so I see that trend continuing. And if this trend continues, as a China-based company, we hope to make our technology available to Mainland China-based companies as well," Li added.
And to this regard, Li said he hopes to raise the proportion of local Chinese clients to 50 percent in the next three to five years.
Meanwhile, the COVID-19 pandemic did not seem to deter sentiments of listings in China.
According to Ernst & Young, the Shanghai Main Board and STAR market-led in the first quarter of 2020 by proceeds – 34 IPOs worth 9.8 billion U.S. dollars – followed by NASDAQ and Thailand exchanges.