CRISPR
With its simplicity, versatility and almost unlimited gene editing opportunities, CRISPR/Cas9 technologies have transformed drug discovery and development. Throughout the early drug discovery stage, CRISPR/Cas9 has been proven to create more predictive cell-based models and revealed new drug targets. Several targets were validated using CRISPR/Cas9 at HitGen.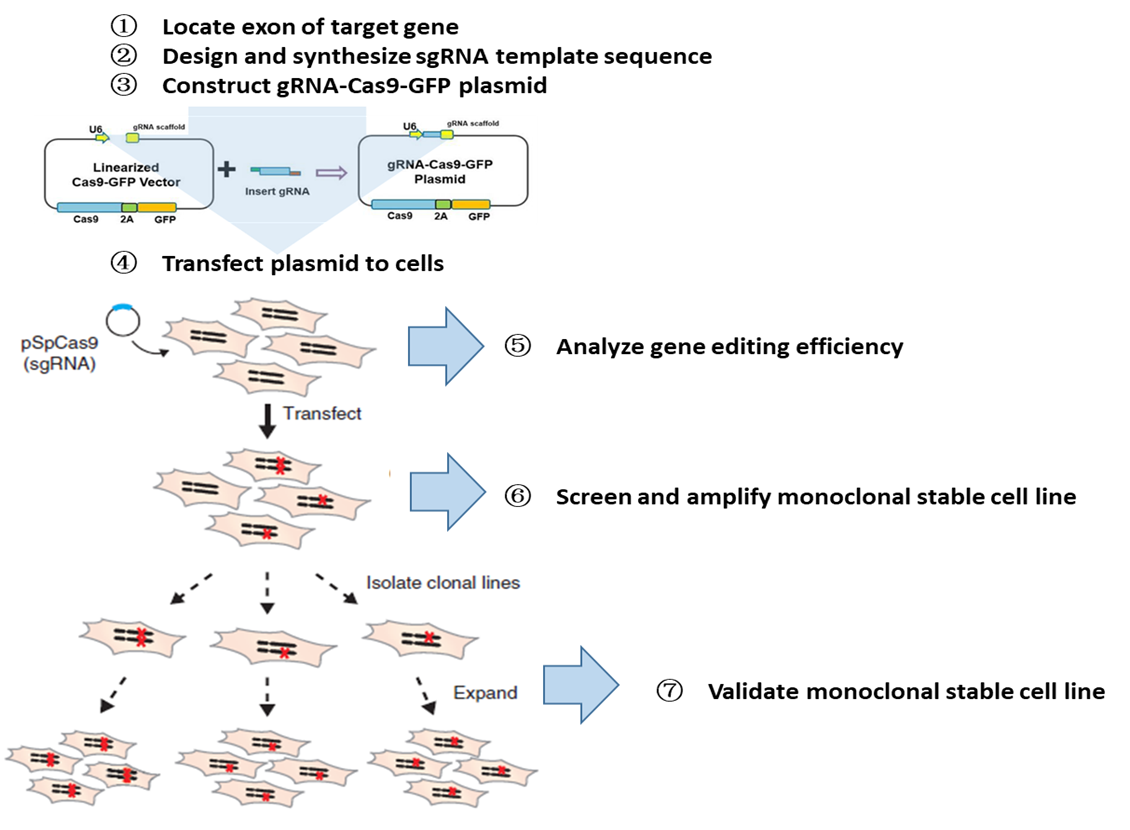 Gene KO effect evaluation by proliferation assay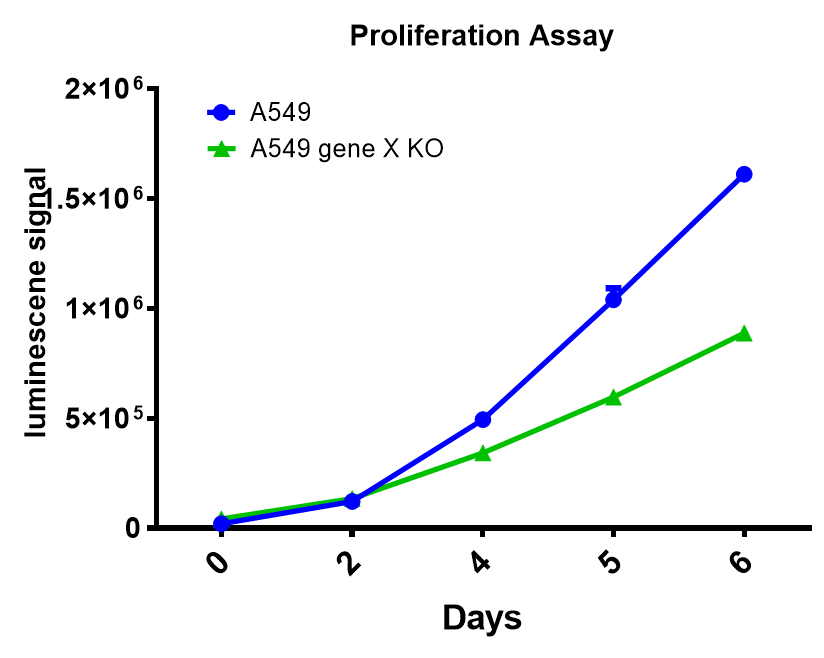 Gene overexpression by Lentivirus
Gene overexpression stable cell lines are one of the widely used tools in target validation. Lentivirus vectors are the method of choice whenever a fast, efficient and cost-effective generation of stable cell models is required. Hitgen provides stable expression of a gene of interest (GOI) by lentivirus transduction.